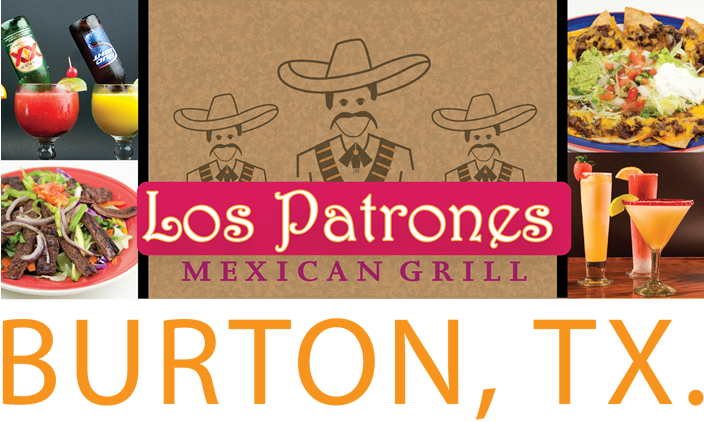 We are open for Dine in and takeout
Call us at (979) 289 0111 to place your order.
You can include alcoholic beverages with your order.
Welcome to Los Patrones Mexican Grill. We offer the finest Mexican Food, with great selection in Steaks, Seafood, Fajitas, Enchiladas, Tacos and more. We are a family own and operated restaurant, so we put attention in every detail to make you feel at home.
Welcome, Mi Casa es tu Casa...




12607 W Washington st
Burton, TX 77835
(979) 289 0111

Service Hours:
Closed on Mondays
Tue-Thu 11:00 am- 9:00 pm
Fri - Sat 11:00 am-10:00 pm
Sundays 11:00 am- 9:00 pm

Design by www.mariacid.com